(May, 2020) Newsletter
29-04-2020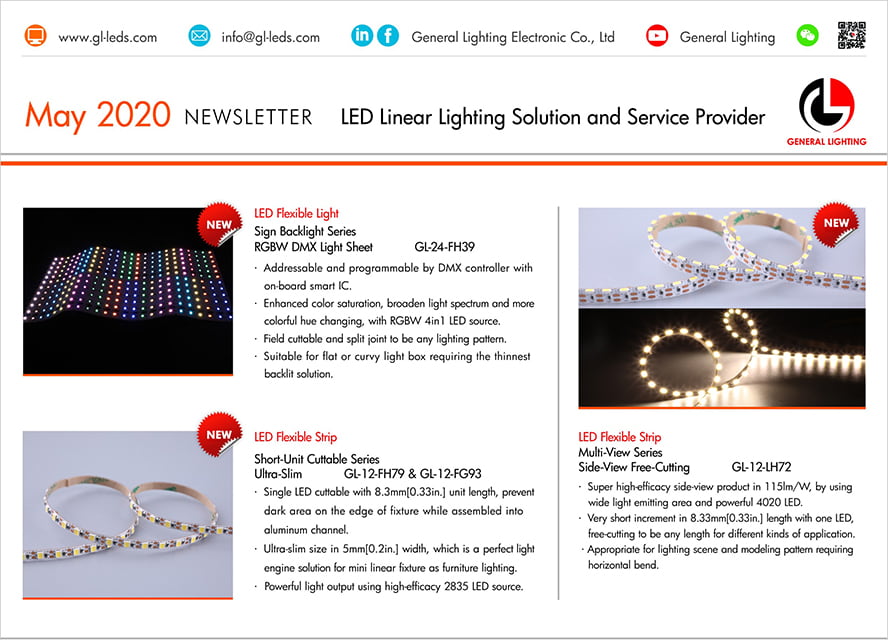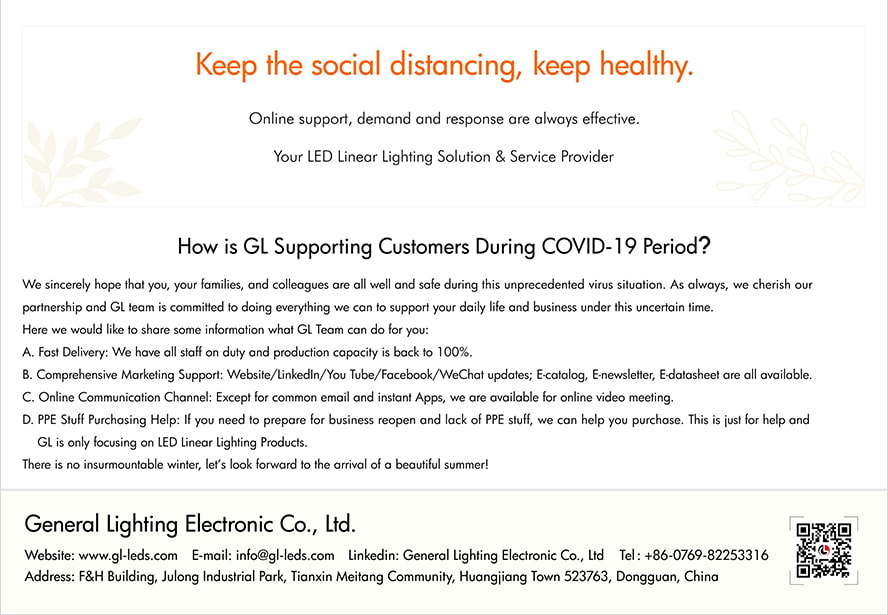 How is GL Supporting Customers During COVID-19 Period?
We sincerely hope that you, your families, and colleagues are all well and safe during this unprecedented virus situation. As always, we cherish our
partnership and GL team is committed to doing everything we can to support your daily life and business under this uncertain time.
Here we would like to share some information what GL Team can do for you:
A. Fast Delivery: We have all staff on duty and production capacity is back to 100%.
B. Comprehensive Marketing Support: Website/LinkedIn/You Tube/Facebook/WeChat updates; E-catalog, E-newsletter, E-datasheet are all available.
C. Online Communication Channel: Except for common email and instant Apps, we are available for online video meeting.
D. PPE Stuff Purchasing Help: If you need to prepare for business reopen and lack of PPE stuff, we can help you purchase. This is just for help and
GL is only focusing on LED Linear Lighting Products.
There is no insurmountable winter, let's look forward to the arrival of a beautiful summer!